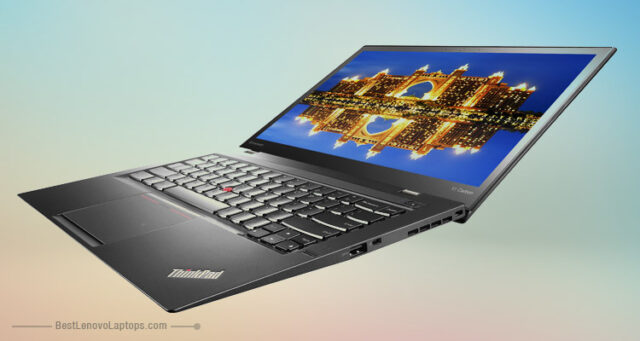 In Consumer Electronics Show (CES), Lenovo presented their sixth generation ThinkPad X1 Carbon, weighing around 1.13 kg. We may call it our favorite 14-inch business laptop due to its business friendly features that this lineup is known for. With ThinkPad X1 Carbon, Lenovo offers refinement rather than revolution.
ThinkPad X1 Carbon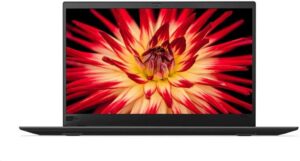 The Design
The design quality of ThinkPad X1 Carbon impresses us the most. We are really influenced by the slim dimensions of the 6th-gen ThinkPad X1 Carbon.
The soft-touch lid gives a smooth look to the deck and provides a joy to your wrists and fingers. The dark black cover and sleek body with signature ThinkPad red accents amp up the overall look of this portable laptop. Don't forget to keep a small handkerchief to remove the smudges from the matte black lid.
Talking about the build quality, X1 Carbon is made up with a mixture of carbon fibre, glass fibre, plastic and magnesium alloy that gives it a soft finish. There is a classy new red and gray X1 logo on the lower left corner of the lid. Speaking of the keyboard, it surely is, of world-class category. The keys offer excellent tactile feedback and provide an enjoyable typing experience.
A red Track-point also sits between the keys and provide excellent navigation. It's definitely going to appeal ThinkPad's die-hard traditionalist fans. The button less TouchPad is extremely accurate and responds smoothly to multi-touch gestures.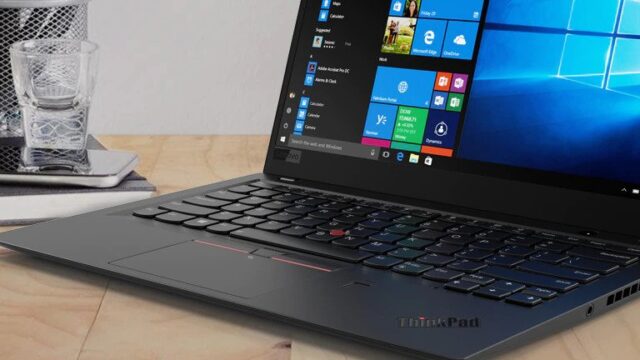 Display
With the display, you can either choose a full HD and Quad HD resolutions or a non-touch IPS panel running at a screen resolution of 2,560 x 1,440 pixels. The X1 Carbon's base model screen is 1080p with a healthy 300 nits of brightness and good color reproduction.
The sRGB color gamut has peaked up to 99% with wide viewing angles and high contrast ratio. We are not satisfied by the color accuracy which can create trouble to edit photos or videos as the colors appear differently.
The in-cell touch technology in the IPS touch-screen panel is beyond perfection. It makes the display more power-efficient. The screen does not require any glossy cover glass.
To keep the old peripherals happy, ThinkPad X1 Carbon comes up with two USB 3.0 ports and a full-size HDMI connector. But unluckily, there is no Ethernet port available.
Audio and Battery Life
If you plan to listen to music on the X1 Carbon, plug in some headphones. The speakers are loud enough to get noticed, but the instruments are distorted that it affects the overall performance of speakers. By default, the Dolby audio software automatically adjusts itself based on what app you're using, but you can also manually select a sound profile for voice, music or gaming.
Speaking of the battery life, the 1080p version lasted a good 11 hours after a daylong work. You'll probably be able to squeeze a full day's work out of a single charge, provided you don't push things too hard. X1 Carbon also supports fast charging. It can go from 0 to 80 percent in one hour which is extremely helpful and best for travelling purpose.
Performance
Powered by a quad-core Intel Core i7 processor, 16GB of RAM and a 512GB SSD, it is our favorite business laptop. The impressive features packed inside a stylish chassis really create a memorable computing experience.
The ThinkPad X1 Carbon remains the ultimate business ultrabook, thanks to its gorgeous design, awesome typing experience, long battery life and epic screen. Some of the laptops like Lenovo ThinkPad Extreme X1 was inspired by this laptop. Being on a pricier side, it may make you think once before making a purchase but it worth the amount.
The Lenovo ThinkPad X1 Carbon offers premium features in a slim and attractive package that business users will love—just be prepared to open your wallet wide for this top-notch ultra-portable laptop.