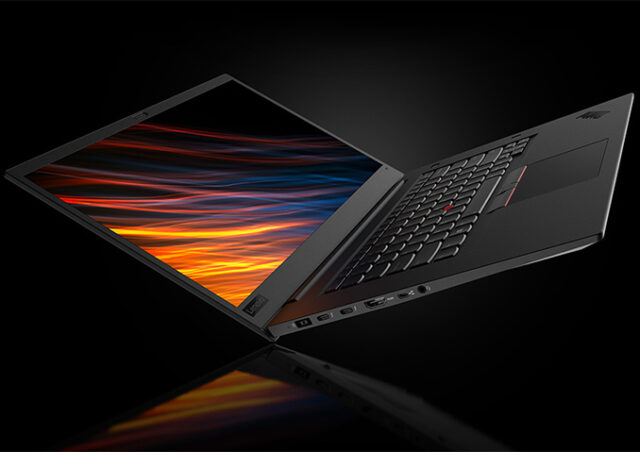 Not every laptop brand cops up with the requirements of seriously high-computing tasks. Lenovo has taken another step towards introducing the extreme power for extreme level computing tasks.
Lenovo ThinkPad P1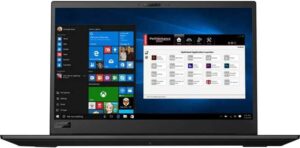 With Lenovo ThinkPad P1, the world of processing gets better and unbelievable. The Lenovo ThinkPad P1 is perhaps the most potent mobile workstation we have tested thus far from the company.
Compared to some other mobile workstations in the same arena, the ThinkPad P1 has a lot to offer and has a price that remains competitive.
If you need a portable device that is extremely thin and works as windows-based mobile workstation, ThinkPad P1 is surely a tough candidate.
The Design
Appealing a large number of customers, the design of Lenovo ThinkPad P1 is ecstatic. ThinkPad P1 flaunts an understated soft-touch, matte-black finish on the lid that generates a stealthy appearance.
We may probably call it the sleekest and thinnest workstation that sufficiently meets the needs of powerful computing.
The classic black soft-touch lid provides a smooth touch but it could get smudges easily. The chassis is quite sturdy and made up of magnesium and carbon fiber.
If you have already used ThinkPad X1 Extreme or ThinkPad X1 Carbon, you won't feel any difference in the design of P1. The manufacturers have tried to integrate the powerful features into a 15.6-inch screen.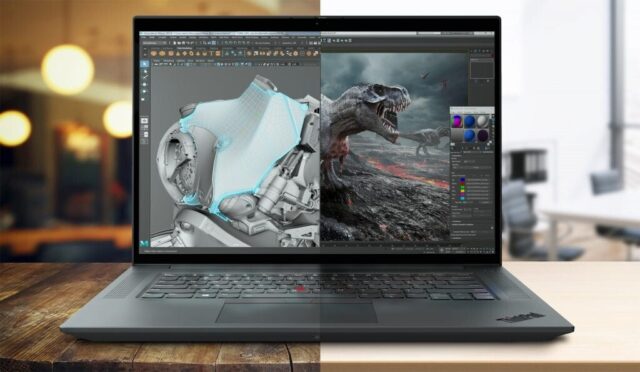 There is sufficient number of ports including two Thunderbolt 3.0 ports, an HDMI port, a mini Ethernet port (Thank God!), an audio jack, Lenovo's proprietary AC adapter connector, a cable-lockdown security notch, two USB 3.1 Type-A ports, an SD card slot and a SmartCard slot.
The Keyboard
Lenovo is also known for the convenient keyboards that it keeps on introducing. P1 has fulfilled that standard through introducing the backlit keyboard that provides pleasuring experience to type on.
Moreover, the system has both fingerprint reader and face-recognition webcam to make computing securer. Also don't forget the classical ThinkPad pointing stick that is positioned in the center of the keyboard.
The Display
While we are impressed by the exceptional design of P1, we are a little disappointed by its dimmer display. The 4K display isn't very bright, but its exceptional detail and vibrant colors make up for that drawback.
On our color test, P1 scores 179% of sRGB color gamut. As mentioned earlier, P1's display is not brighter, serving only 285 nits of brightness. The display itself is superb, even in its FHD incarnation without touch support.
The rich screen of P1 provides well-saturated colors with a glossy screen. P1 screen also supports Dolby Vision HDR. The displayed images stood out well with both moving and static content.
Battery Life
One thing, we wish, could be upgraded earlier in P1 is its battery timing. You shouldn't expect a 4K workstation to last all day on a charge; in fact, battery life is a pain point on the ThinkPad P1.
At 4 hours and 16 minutes, the power of this workstation gets drained earlier than its competitive laptops. The battery gets depleted earlier, not satisfying Lenovo's claim of providing up to 13 hours of battery life.
Performance
P1 comes up with a slim body but packs one heck of a punch. Boasting ThinkPad's signature black finish and encased in carbon fiber and magnesium alloy, the P1 has the style to match the power inside.
And at a mere 18.4 mm thin, this portable laptop looks nothing less than an ultra-premium device. The 2.7GHz Xeon E-2176M processor provides plenty of power, to carry out the most complex tasks.
Our verdict:
The Lenovo ThinkPad P1 is both powerful and extremely portable. It does lack some of the more advanced options such an integrated privacy screen and low battery life, but few compromises are need to be made in order to get power of a workstation in hands.
The ThinkPad P1 is lighter and slightly thinner than many of its competitors, which can make a real difference if you're carrying it with you all day.
ThinkPad P1 is a sleek and powerful portable laptop that offers excellent processing and powerful features packed inside a stylish chassis. Playing games on this ThinkPad is possible, but getting suitable machine from list of the best Lenovo gaming laptops is preferable. We recommend it to serious Lenovo fans or to those who want to invest in a great workstation machine.