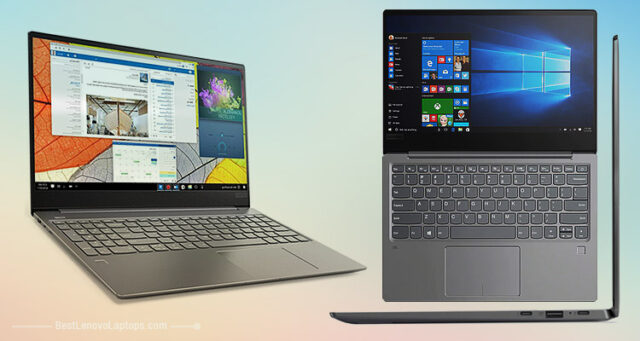 Portable laptops have made the business computing easier like never before. A laptop is your main source to connect to the online world so it needs to be powerful, super-fast and of course, affordable.
In this technology world where processing power of laptops has increased manifold, Lenovo has set spectacular business standards. It has introduced some really amazing budget-friendly laptops which stand out due to their design and reliability.
Lenovo IdeaPad 720s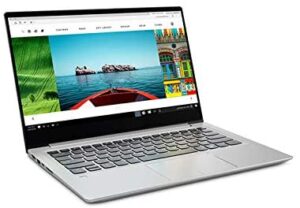 Talking about Lenovo IdeaPad 720s, it is not 'just another' traditional laptop, but a compact and luxurious computing device that makes everyone fall for it. Lenovo caters pretty much every computing need in today's world.
To cover a wide range of specifications, Lenovo IdeaPad 720s comes up with plenty of power. It's a great machine with high efficiency and perfect graphics.
Offered in several screen sizes and configurations, Lenovo IdeaPad 720s suits the needs of every single user.
If you are looking for a Compaq laptop that does wonder to your computing hours without breaking the bank, here is your stop. We have tested a 13-inch version of 720s to pen down this review.
Design & Display
A powerful laptop does not need to be heavy in size. Lenovo IdeaPad is not only powerful but a lightweight laptop that has a stylish design. Weighing around 2.2 pounds, it is one of the lightest 13-inch laptops currently available in the market.
Talking about the slim bezels at the borders around the screen, they give 720s a razor-thin look which makes it better to its competitors like The MacBook. The keyboard is another factor to appreciate the manufacturers of Lenovo IdeaPad 720s.
The keys produce very sensational stroke vibes which are extremely helpful for short typing sessions. The touchpad is larger in size but comparing it to any glass touch pads could break the deal since it feels flimsy. Also the improper placement of power button looks odd.
There is no option of touch screen available on the 13-inch version (if you looking for touch screen laptop then check this Lenovo Flex 11 Chromebook) so, you won't be finding any alternative input method. To add up the bonus points, Lenovo IdeaPad 720s comes up with a fingerprint scanner which has amazing fingerprint recognition.
Talking about the display, it's a matte HD panel with a screen resolution of 1,920 by 1,080 with wide viewing angles. It comes up with various levels of brightness to use it during the darkness.
The display hinge tends to rotate at angle of 180 degrees which makes it flexible to use anywhere. The speakers at the bottom of 720s' chassis produce grainy noise which may disturb your movie's hours. The noisy fan cooling system really works under stress and does not let the laptop get warm.
Camera, Storage & Battery life
Let us make it clear to you that you are not going to get additional storage with 720s. The already available 256GB SSD is surely not enough to keep up with the modern gaming needs. The power and capabilities of 720s is beyond excellence but the sound system can make you question over it.
Moreover, to support Thunderbolt 3, there is a USB-C port available that helps you connect to the external displays.
As far as battery life is concerned, we found it pretty satisfying as compared to any other typical gaming laptop. It has a well-placed built-in HD webcam with 1MP sensor that more often produces grainy videos and blur images.
Final verdict: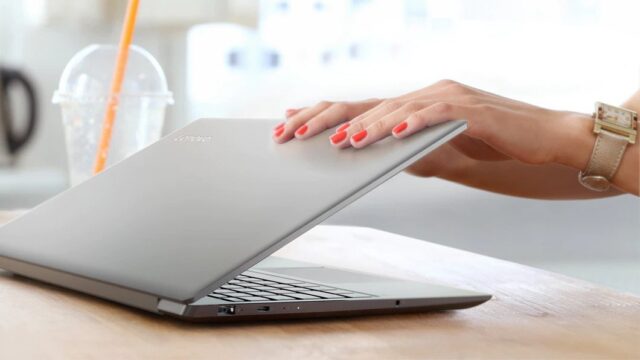 Lenovo IdeaPad 720s is an absolutely brilliant computing machine that is, by no means, any less to its competitors. Manufactured over Kaby Lake Core i5 processor, it is powerful and feels compatible in hands.
It provides an exceptional and smooth web browsing experience. With gray aluminum finish, it looks classy in hands. It is closely resembled to DELL XPS 13 but you will find Lenovo IdeaPad 720s a solid alternative in terms of speed and performance.
We recommend it to those who are seeking for a gaming laptop that works equally well in computing hours. This thin and slick device is highly-engineered and packs sterling features in a small slim line aluminum case.