There is a lot more to consider while choosing a gaming laptop. Not only the performance but the design matters as well when you want to choose a handy and compact gaming device.
Lenovo's gaming lineup has revolutionized the experience for gamers through introducing laptops which are sturdy in design and sharp in performance.
Lenovo Legion Y530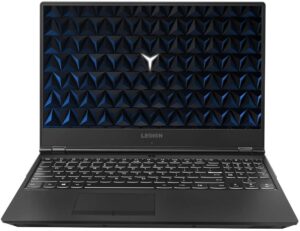 Lenovo Legion Y530 is an amazing gaming laptop and we can swear on it. Not only the performance but also the price factor adds impact to its market value. It's a brilliant choice for casual gamers who do not want to spend a large amount on a gaming laptop.
The Design
The design of Lenovo Legion Y530 makes us feel super happy as its stylish body has a soft-touch matte-back interior with illuminated keys. The surface of the lid is textured with little grooves.
The plastic body of Legion Y530 does not look cheap at all. At the bottom of the surface, you will find two dedicated fans which are visible through the grill on the bottom. The larger, separated dual fans prevent laptop from getting warm under stress.
Weighing around 5.2 pounds, we found this portable laptop a bit more on the heavier side. The slim bezels around the screen really help to make Legion Y530 a compact device. You will also find a large number of ports including USB C port, Display port, HDMI, Gigabit Ethernet, power connector, a Kensington lock and a USB 3.1 port for peripherals.
To be honest, we found the webcam pretty useless in Legion Y530. Due to the slim bezels, the webcam is placed below the display which makes this position pretty awkward. This makes grainy and unflattering images and videos. The touch-pad is quirky and responds immediately. We found distortion while listening to the audio at high volume level. We hope any up gradation in the future will resolve this matter.
The Display
Lenovo Legion Y530 has an IPS panel with screen resolution of 1,920 x 1,080 pixels. Combined with about 144 Hz of refresh rate, brightness of almost 300 nits and an IPS Antiglare screen, this laptop brings your favorite games to life. To let you enjoy a memorable gaming experience, the Y530 also comes loaded with innovative NVIDIA game-ready technologies.
What we dislike about the Lenovo Legion Y530 is its dull display which we wish, could get better with brighter colors. We are not satisfied with the color gamut score provided under various tests.
Performance & Battery Life
This gaming master is powered by an Intel Core i5-8300H processor, 8GB RAM, 128GB SSD and to run power intensive apps, you will get an additional 1TB secondary storage.
Lenovo Legion Y530 also struggles to run new titles at high resolution. This is not a recommended gaming laptop for virtual-reality game lovers. Talking about the battery life, it lasts within 7 hours which is decent for an entry-level gaming machine. If you are after a gaming laptops under budget, Lenovo Legion Y530 is surely a nice choice from that list.